Leoboy

's Fan Club site!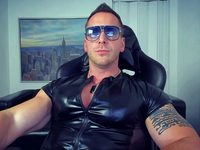 Welcome at Leoboy's FanClub website. Leoboy is webcam performer and live videochat celebrity. Join his fanclub now and get access to the unique archive full of nude photos, additional 5% discount on all credits spent in his chat room, special chat room font. Become his special member today!
Dear FanClub Members Date: 03/16/17
Many times Im tired of performing in front of the people that dont really care about special friendship, nice treatment or they dont really care to even chat, have no respect, but only wants to... ...
Read More